Sustainable Trade Award nominees!
We are thrilled to share some exciting news, the IOE&IT International Trade Awards 2023 have shortlisted the Hilditch Group and Simon Kemp, our Distribution & Export Manager for this year's Sustainable Trade Award.
This prestigious event celebrates the achievements of businesses and professionals in the field of international trade, highlighting key objectives including those who integrate innovation into their business and trade strategies, foster inward investment into the UK and those who prioritise environmental, social, and governance (ESG) considerations in trade practices.
We have earned our place on the shortlist for the Sustainable Trade Award. This award recognises businesses that have demonstrably placed ESG issues at the core of their trade operations. The judges sought a business that not only talks the talk but also walks the walk, by prioritizing ESG concerns in all aspects of their work and reaping the positive benefits of such an approach.
The IOE&IT will be hosting the International Trade Awards in conjunction with the Import Export Show on Wednesday 15th November. The winners will be recognised in the presence of over 200 industry leaders and influential policy makers, which includes the expected attendance of Kemi Badenoch, Secretary of State for Business and Trade, and her shadow counterpart, Jonathan Reynolds, Shadow Secretary of State for Business and Trade, along with CEOs and company representatives from the nominated global community.
This nomination is a testament to the outstanding work and commitment of the Hilditch Group team towards sustainable and responsible trade practices. While we await the results, we congratulate everyone for this well-deserved recognition.
For further information on this year's trade awards and nominees – click here.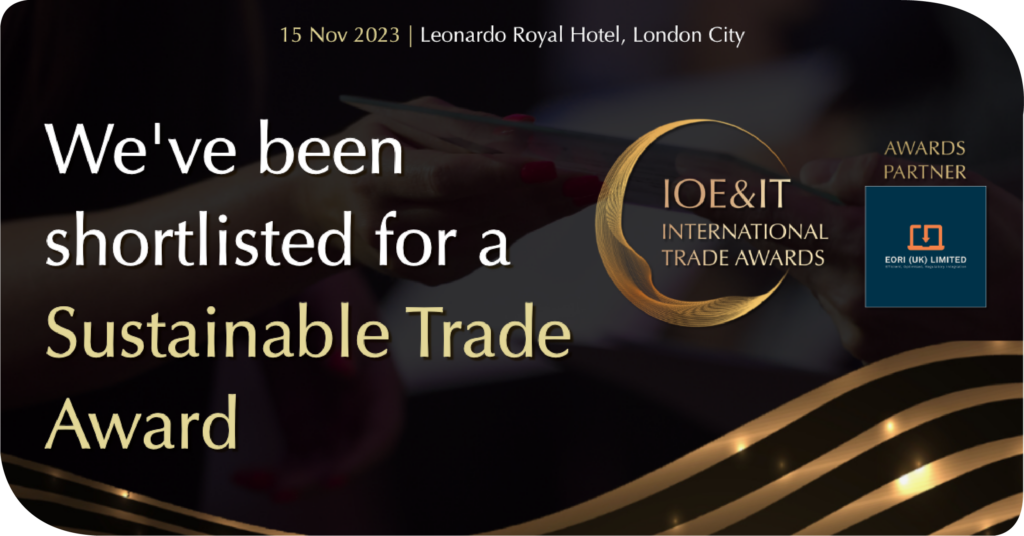 Back to news