EBME Expo wrapped up for another year
Thank you to all those who attended this year's EBME Expo. It was an exciting couple of days which saw us launch our new look and feel branded stand, challenge the attendees to race their way around our Scalextric track, and offered Nick, Alex, Hugo and Nick the opportunity to catch up with so many new and old friends of Hilditch Group.
Congratulations to our fastest racers, Meron from Cambridge University Hospital and Alex from RFid Discovery, we hope you enjoy your Airpods. And Allan will hopefully enjoy a break away with his Airbnb vouchers.
With the EBME Expo being one of the highlights of the year, we have already booked our stand for next year, so we look forward to seeing you all there!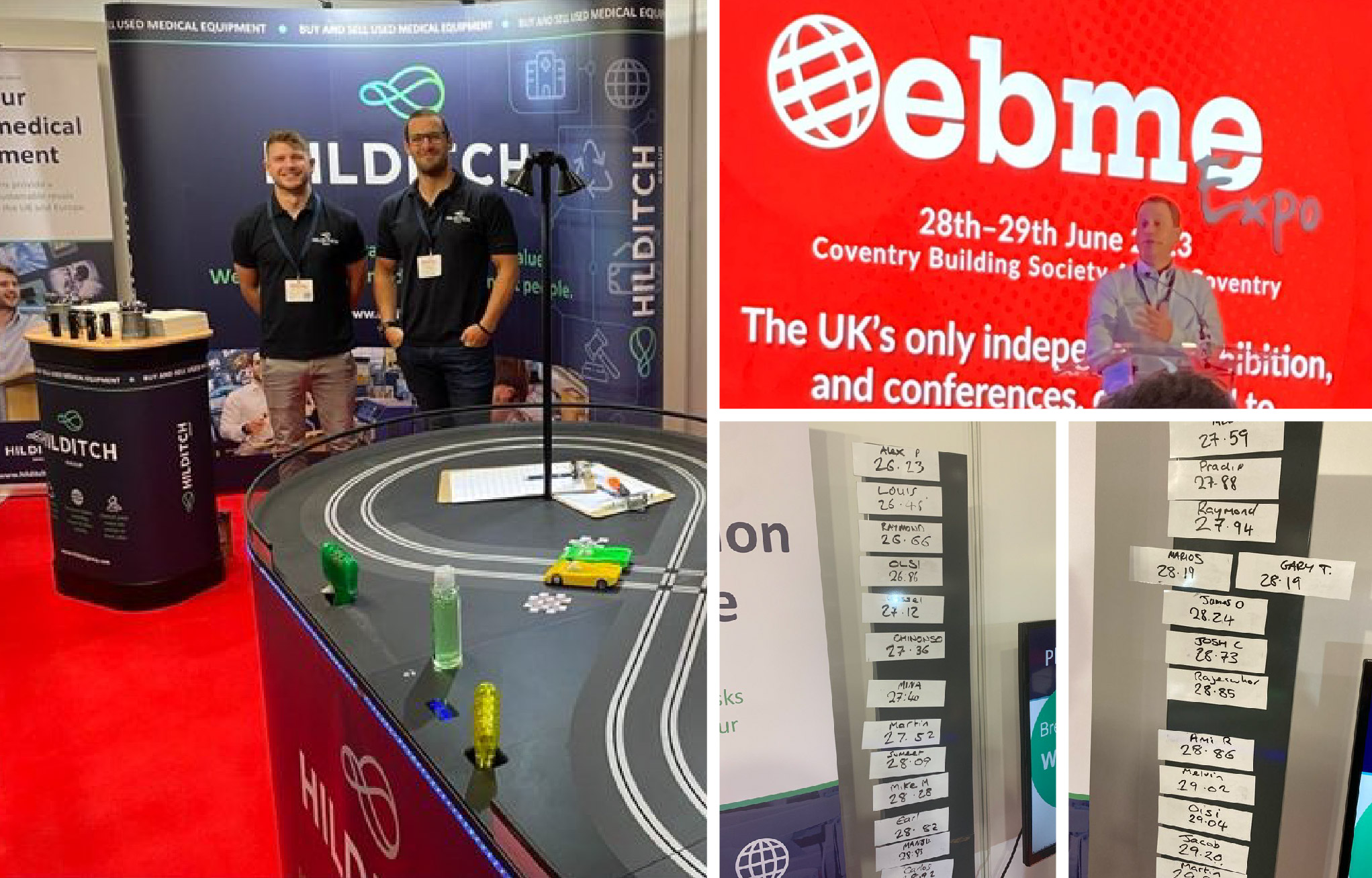 EBME Expo 26th – 27th June 2024
Visit our Linked In page for all the EBME Expo coverage and for information on the future exhibitions we'll be attending. www.linkedin.com
Back to news