An Autumn update
It's been a busy few months for the Amalthea Trust, with three programs running, eight volunteers placed for two weeks each, and many hours of training for both students of Biomedical Engineering and in-service Biomeds.
Zambia program
Hosted by Evelyn Hone College in Lusaka, the focus was on in-service training for Biomedical Engineers and Technicians from hospitals and clinics across the country. This training ran for virtually the whole month of September and covered Ultrasounds, X-Rays, Patient Monitoring and Anaesthetic Machines, all carried out by four volunteers, two of them retired and highly experienced volunteers of Amalthea (Satish Thaker and Jas Bilkhu) and the other two both currently working at The Royal London Hospital.
Uganda program
Husband and wife team, Andy Barrow (HoD at Kent Hospitals NHS Trust) and his wife Kim (a highly experienced nurse) travelled to Fort Portal by the Ruwenzori Mountains. There they spent two weeks at The Great Lakes Hospital and Fort Portal International Nursing School conducting user training for the final year student nurses and midwives. As well as completing a full inventory of equipment at the hospital and working with the in-house Biomed Technician on a program of maintenance and repair.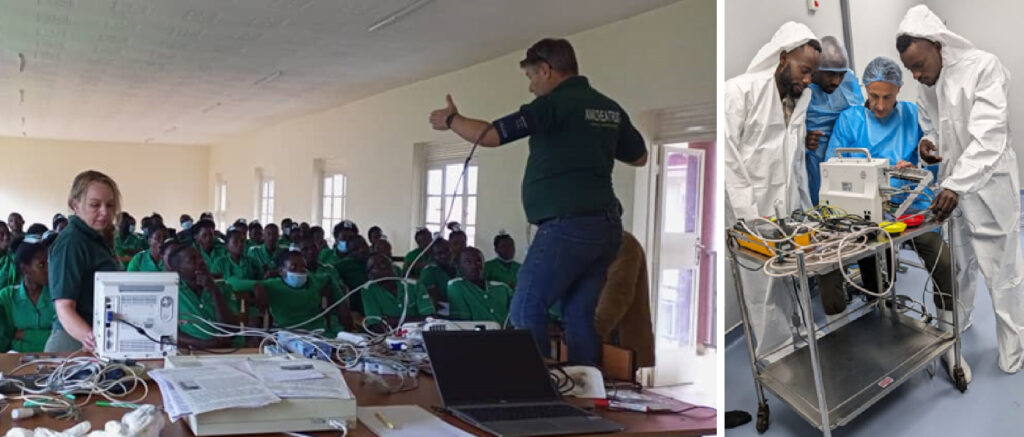 Kampala program
BME Diploma students at Kyambogo University, Kampala were joined by Alex Hendon (University Hospitals Bristol & Weston NHS Trust) and Jas Bilkhu (Programme Manager) for Electrical Safety Testing and Management of Medical Devices. This was followed by time with long-term volunteer Terry Timmons covering Anaesthetic Machines and Medical Gases.
A very busy and productive few months out in the field, which couldn't be done without the help of all the amazing volunteers.
UK
A little closer to home Martin Worster (Amalthea Program Director) attended the annual EBME conference in June to give his annual update, and Danny O'Brien and Jamie Howes from our Hilditch management team took on the New Forest Marathon to raise funds for the work in Africa.
Volunteer
So, with plenty going on in the field, and more online workshops in the pipeline for the coming months, the Amalthea Trust is looking forward to an exciting 2024. If you are interested in finding out about the volunteer opportunities, either at home or overseas then please visit the Amalthea Trust website for information – www.amalthea.org.uk or contact them via email at info@amaltheatrust.org.uk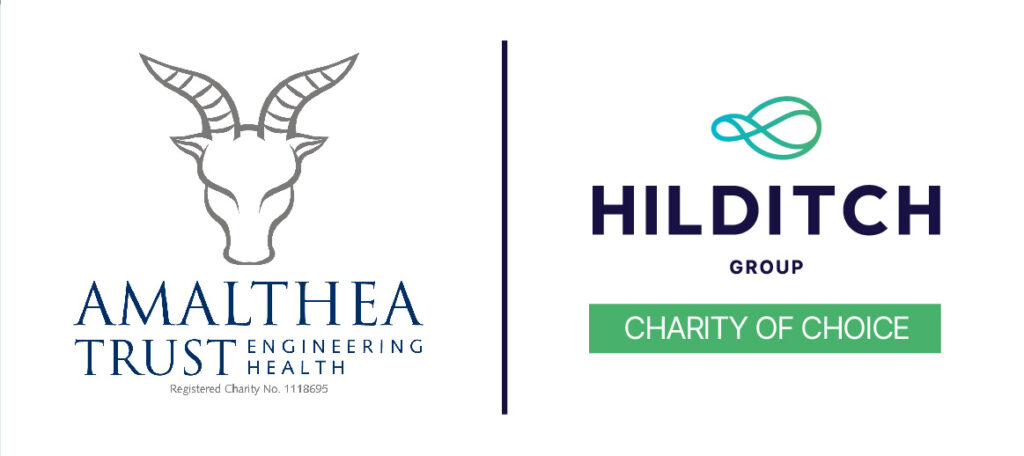 Back to news